July 29th, 2021
This styled elopement was inspired by all things 60's. From the classic car to the Dior headscarf, with a splash of color + retro sunglasses, this shoot came together exactly how Cacie Caroll envisioned it. We originally opted for a city-scape environment but couldn't find one that said "Carrie Bradshaw's apartment staircase with steps leading straight onto the street," so our amazing planner Alyssa found us our final location of choice- The Doctor's House Chapel!
Both Alyssa and Cacie had worked with the couple previously since we were their vendor team for their ACTUAL wedding day last September! We used a lot of the couple's previous clothing/accessories like Andrew's suits, Andréa's dress (which was worn at her bridal shower) as well as her earrings, wedding day shoes + sunglasses!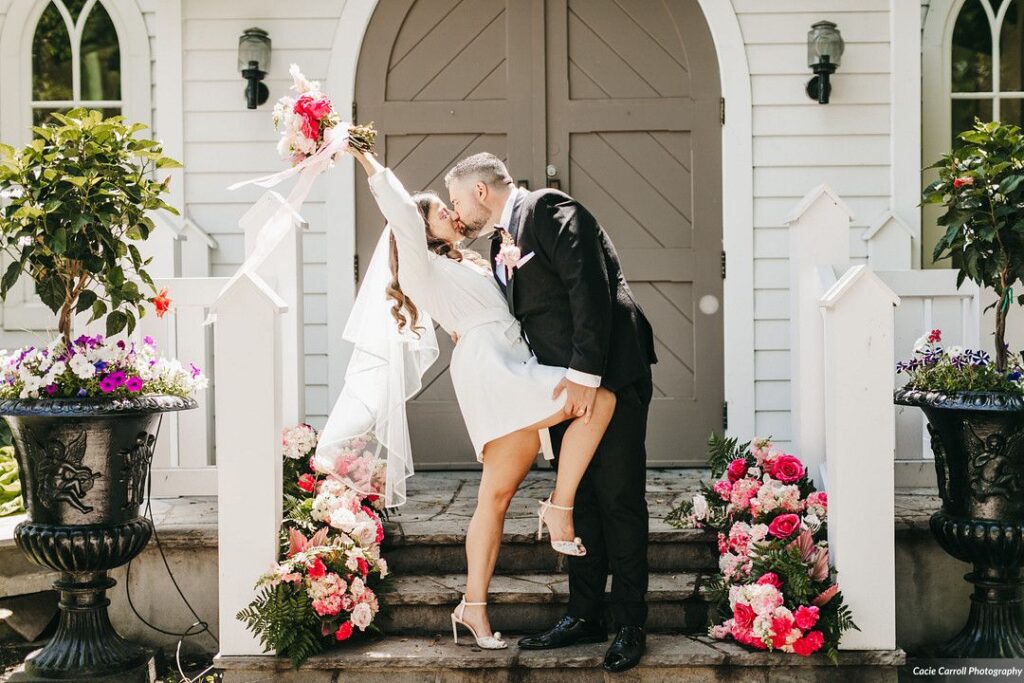 July 28th, 2021
Mel and Donia met on the Toronto music scene, when Mel played as a drummer for Hibachi, and Donia was the lead singer of Boone Helm and Spire Empire. They crossed paths at parties and around town for a good six years as fond acquaintances, until both happened to be going through terrible break-ups at the exact same time. From sharing their heartbreak with each other while out with mutual friends, to spending more time together as friends, things quickly escalated to a love affair that neither was sure would go anywhere. Seven years, a massive German shepherd, two cats, a house and a baby-on-the-way-later, they are still pretty 'shook' and pleasantly surprised at how things worked out. In hindsight, those heartbreaks were the best thing that ever happened to them.
Mel and Donia were perfect for this shoot. The idea was to create wedding inspiration that would combine art and boho. First, a custom backdrop was created by Nav from Full Vase Decor; the dark reds and roughness of the canvas created a classic gloomy mood with a combination of dry and fresh flowers. The wood from the barn helped tie in the boho mood. The floral inspiration was to have a mix of dry and fresh florals in everything – from the bouquet and to  the floral bar for the guests. The designers went with a wood table and added terra cotta chargers. The linen on the table was wrinkled, the stem wear was classic. The  result? A shoot that took elements from barn theme, boho theme, art theme and classic and ended in something beautiful, different and cool.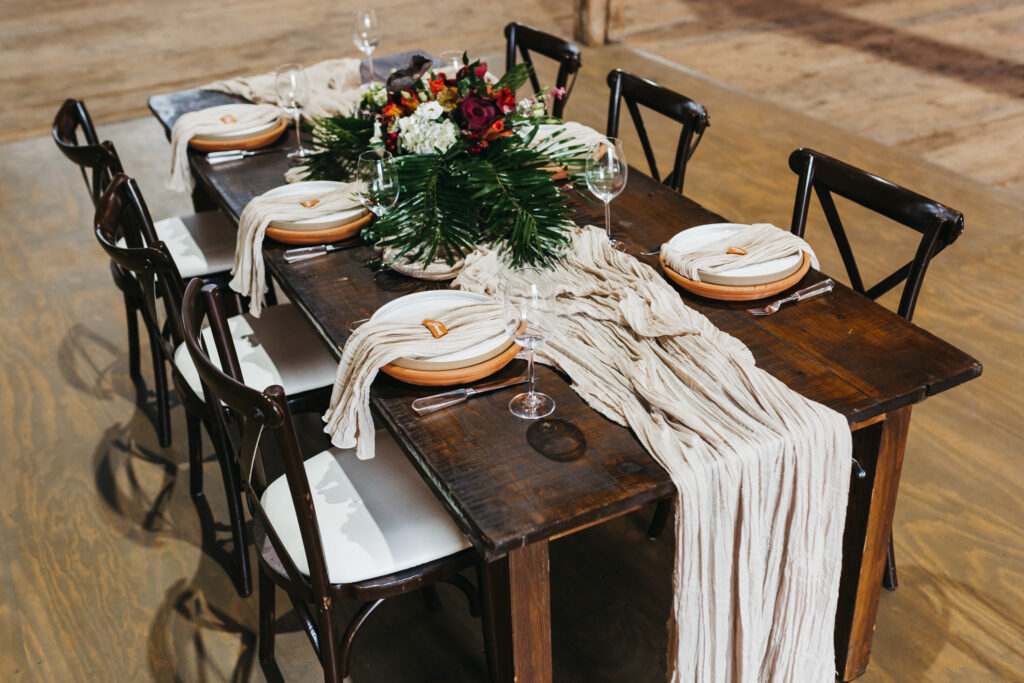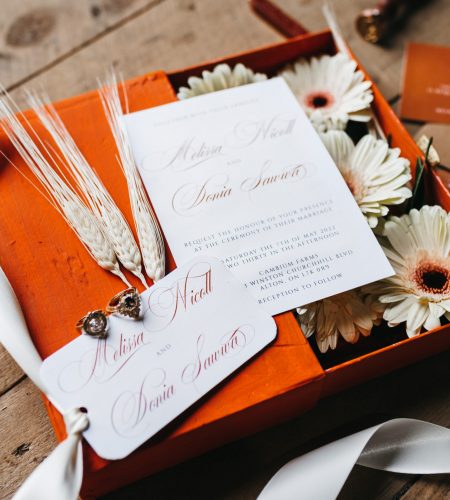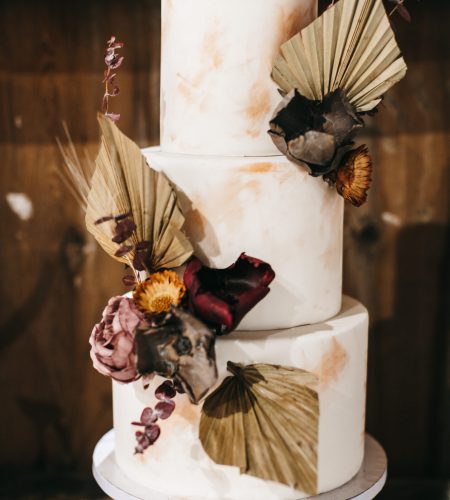 June 25th, 2021
We wanted to turn things upside down by working with a real couple that completely threw the notions of gender roles and traditions out of the window. It was important to us to celebrate that love is love + that we're all unique and beautiful! With James + Josh (a real couple) in front of the lens, that came easy! Their connection + electric personalities really shine through and we completely stand these two!
Vendor List
PHOTOGRAPHER

HAIR, MAKEUP & STYLING

MODEL

James Baley

MODEL

Joshua C. Rille

FURNISHINGS & DECOR

FURNISHINGS & DECOR

VINTAGE RENTALS
FLORALS

BAKED GOODS

STATIONERY

BRIDE'S DRESS

VENUE

GROOM'S ATTIRE

RINGS
Modern Summer Woodland Romance
 July 26, 2020
Cacie Caroll planned and styled this photoshoot to feel modern and romantic. Cacie found a gorgeous woodland-themed land that she could use for the reception at a private residence. She created a backdrop all by herself that captured the modern aspect of the shoot. We added flowers onto it to give a romantic feel.
Who doesn't love this wood table! It is absolutely gorgeous  with the sleek plates dressed up with our larger then life centerpiece!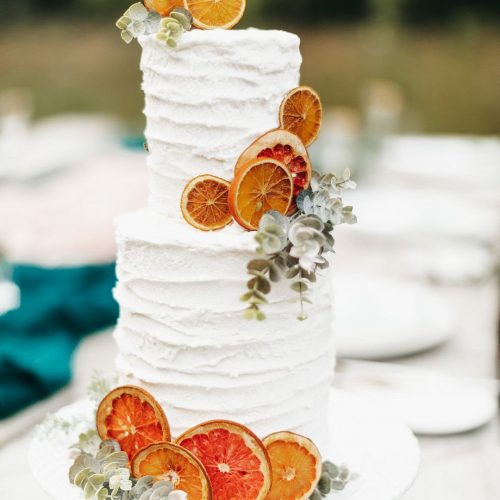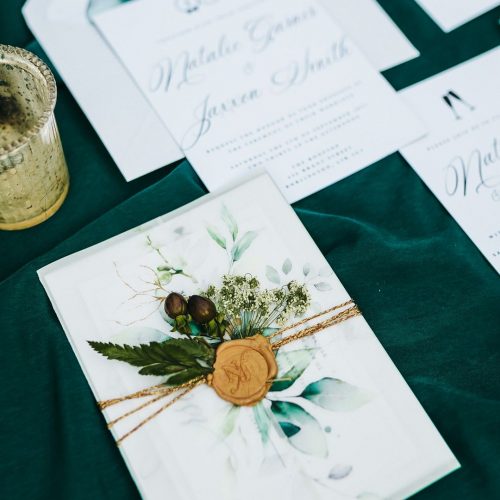 Bold Industrial Wedding Inspiration With Russian Folk Details
July 9th, 2019
How does an urban couple nod to their roots, while maintaining a modern aesthetic? That was the key inspiration for this Toronto-based team, who started as real-world friends and grew into a collective of wedding photographers, hair stylists, bakers, and florists. They were inspired for this shoot by their multicultural home city, pulling textiles, styling, and baked goods from vibrant and historical Russia.
Wanting to pay homage to their inspiration country while keeping a very Torontonian edge, they started with an open, rustic-industrial event space. They contrasted this trendier, more urban setting with rich fabric draping in lieu of a ceremony arch, and traditional roses in an opulent red. They kept the table settings and bridal styling elegantly minimal, with slight nods to their inspiration by way of nesting dolls and a sleek braided updo. The whole theme is tied together with an all-white cake in an on-trend square shape and whimsical, folk-tale adornments. Their result is a meaningful and Insta-worthy event sure to please every generation.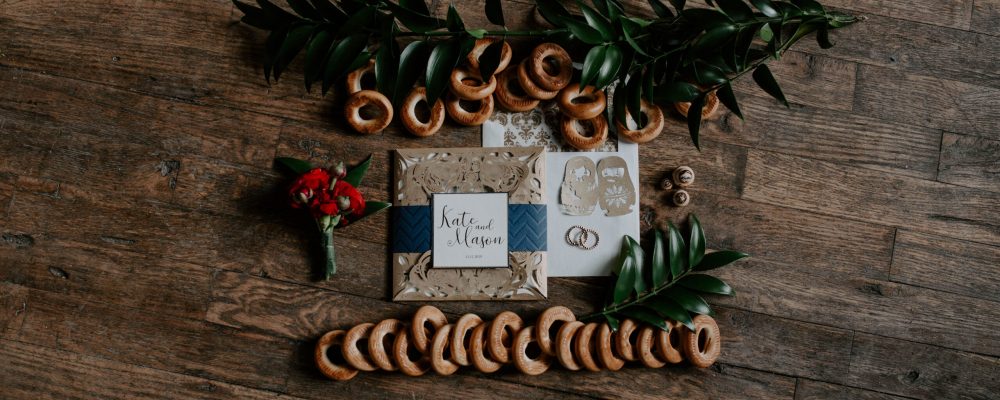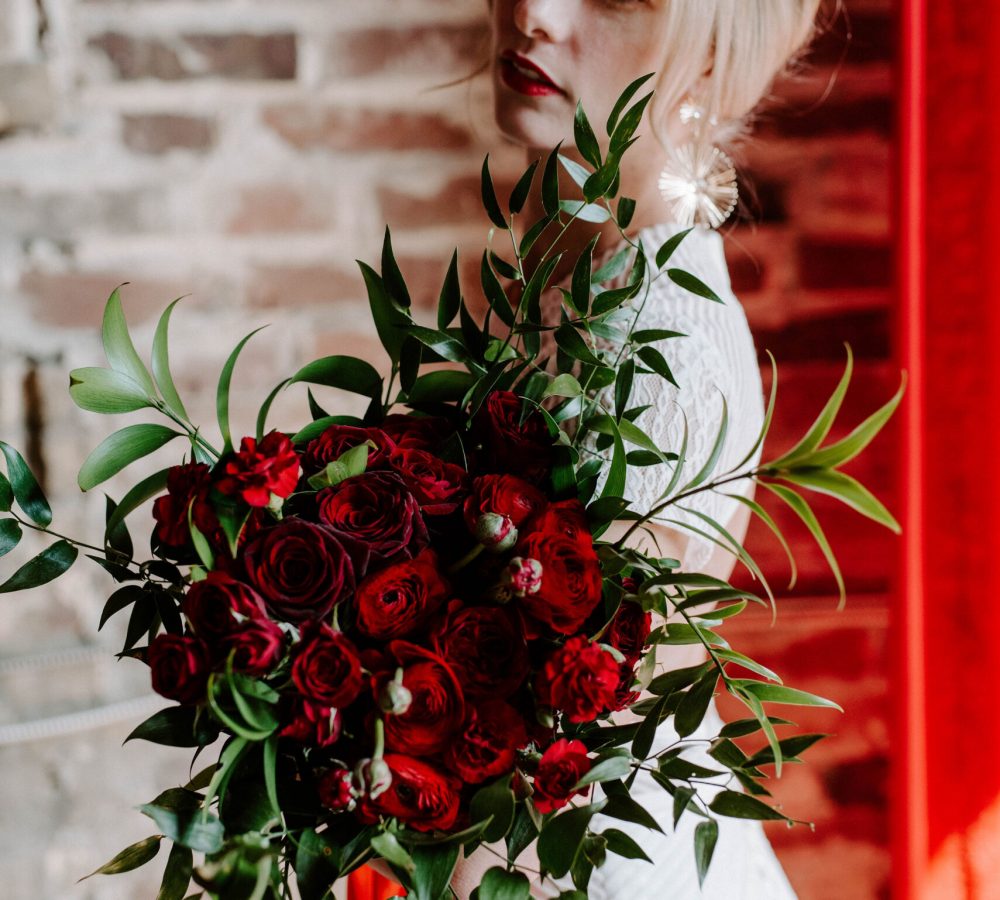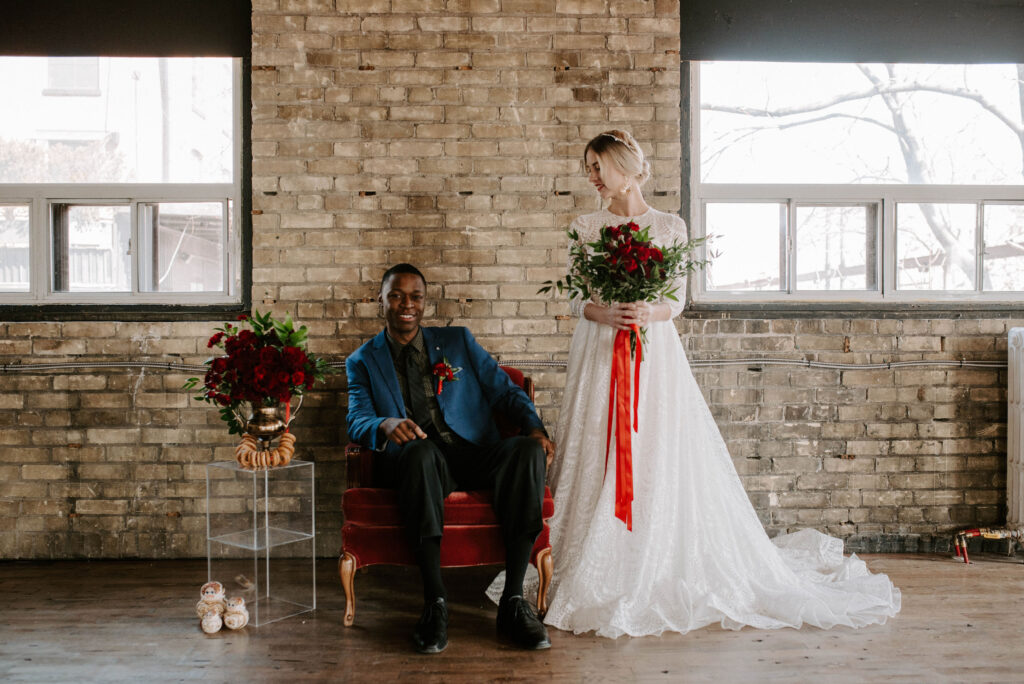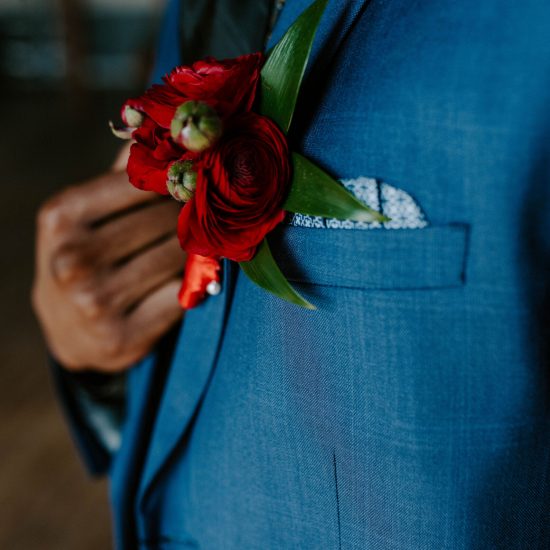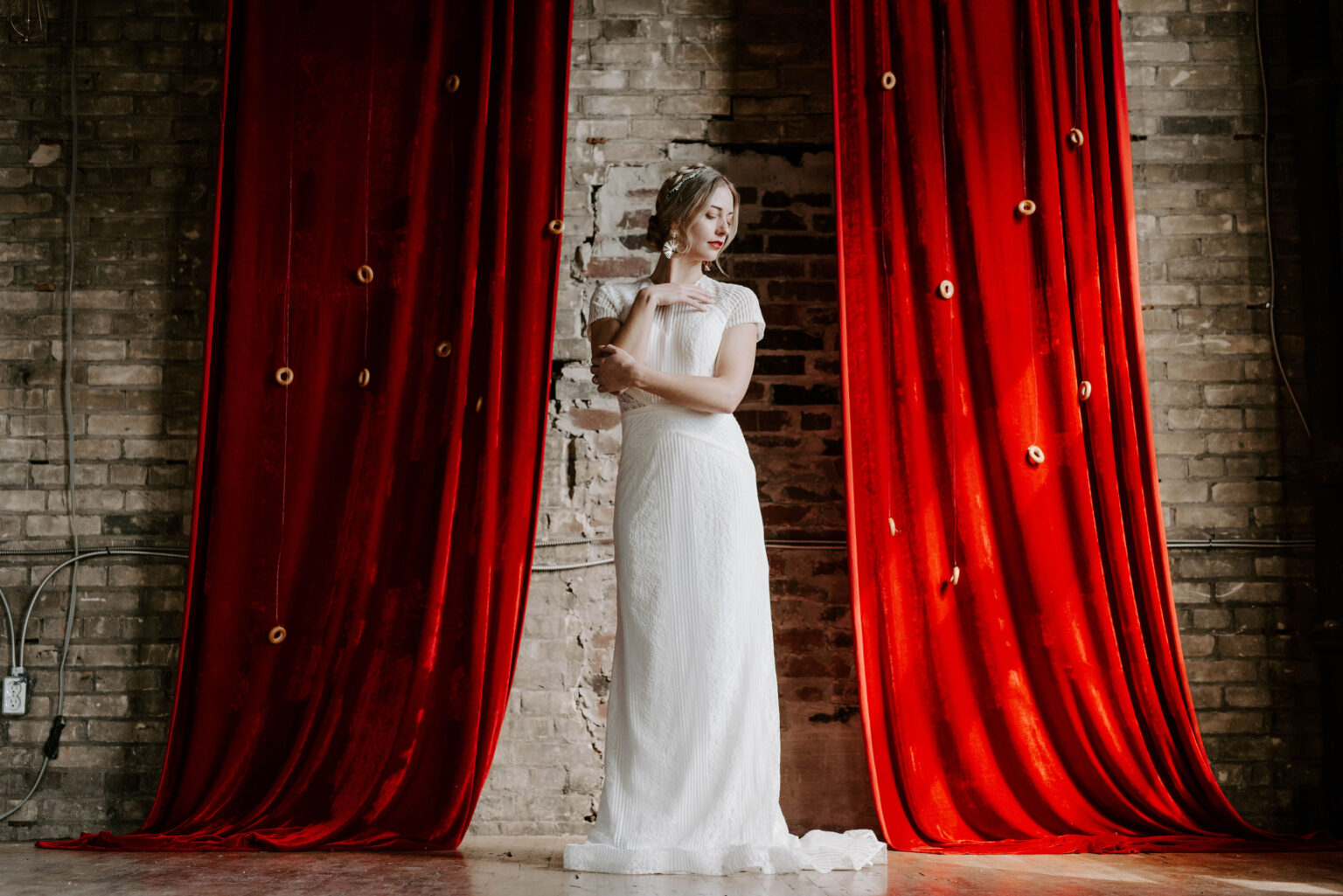 June 21, 2018
The Heart Shaped Box started as an idea that sprouted from Jessica's brain  one day after being inspired by Kurt Cobain and Courtney Loves wedding. The two celebrates celebrated with gender fluidity and both had their own bouquets. We had to make that a party of this shoot! Full Vase Decor made two bouquets from the groom and bride to carry down the aisle. They complimented one another in this elopement styled shoot.  
Vendor List
PHOTOGRAPHER

HAIR, MAKEUP & STYLING

FURNISHINGS & DECOR